I hope I find you all well.
Winter is now behind us and we all anticipate a long dry summer which will create increased demand for all our products in the coming months ahead. It was encouraging to see such healthy numbers at the CBA AGM earlier in the year. These are important events where CBA members come together to discuss key topics. The presentation on the market conditions was encouraging to hear and data from the Construction Products Association maintains a very positive outlook for the construction industry. Private housebuilding will experience sustained growth across the forecast period (2016 / 2020) with output expected to return to pre-recession levels reaching £26b by 2020.
At the CBA AGM we focussed on the skills shortage. Labour shortages were reported by 66% of construction professionals in 2015 and this area would appear to be the most significant barrier to growth moving forward. The skill shortage is also pushing up wages in the sector above the national average with construction wages rising by over 5% in 2015. Construction industry wages are becoming increasingly attractive and this will hopefully with time encourage skilled workers to return to the sector. In addition school leavers and graduates will be encouraged to join our industry and hopefully it will become a "job for life".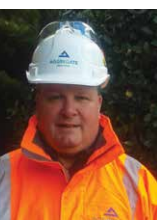 As the market has improved over the past 3 years CBA members have had to adjust to the surge in housebuilding activity and it would suggest we have met the 'demands' during this period and managed potential shortages very well. The demand for our products over the next few years is likely to continue growing with the increase in housebuilding being the largest contributing factor. Recent Government announcements of a significant boost to housing will underpin growth in the market over the medium term and give confidence to manufacturers to invest in new production capacity.
Another continual challenge within the housing sector is the current planning system. It would appear our planning system is being pushed to the brink by a lack of resources and the process needs to be reviewed to aid the increase in housing activity.
The CBA were again well represented at Ecobuild back in March this year and this gives me time to thank Owen Gallagher of Plasmor (and his working party) in once again organising such a wonderful stand (see more information on Ecobuild later in the newsletter).
I hope you enjoy this years' CBA Spring update and I look forward to meeting up with you all later in the year. Jeremy M Lee Concrete Block Association Chairman Jeremy.lee@aggregate.com